In recent years, SPC floorings are such a good option for both homes and commerce zones because of numerous advantages of this type of floorings, typically AnPro such as scratch resistance, Uniclic click-lock technology usage, super durable SPC layer, effective noise resistance, anti-slip, and no formaldehyde.
Especially, it is one of the easiest flooring types to maintain and clean due to its 100% waterproof and damp-proof features. However, you should bear some tips in mind when doing it. In this article, AnPro provides instructions to you to keep your SPC flooring as good as new and extend its lifespan.
Sweep Regularly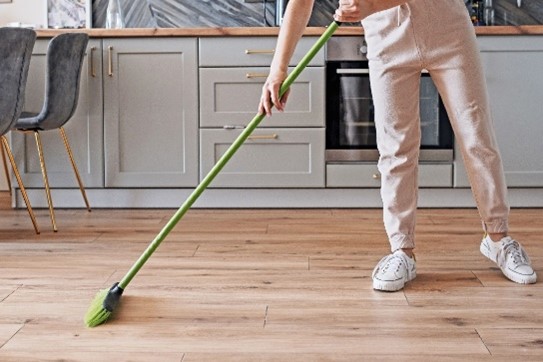 Sweeping the floor using a manual broom or going for advanced equipment such as a brushless vacuum and an electric broom should be done daily to remove any dust and loose dirt. Notably, you should avoid using the beater bars of your vacuum on your SPC flooring because it tends to damage the coating.
Mop Weekly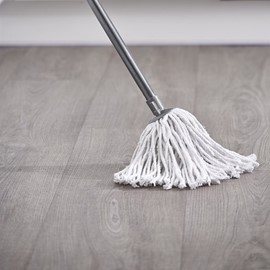 Only sweeping is not enough. But you should not mop too often to avoid dulling the floorings' shine. You had better use a damp cloth or mop and clean thoroughly with mild or neutral pH solution to remove stains. You also consider choosing suitable chemical detergents for your flooring as recommended by your SPC flooring manufacturers, especially keeping off multi-surface cleaners, bleach, detergent, strong abrasive cleaner agents like organic-solvent, ammonium, or alcohol-based detergent.
Although SPC flooring is made of water-resistant material, you should also avoid flooding with an excessive amount of water when mopping. Water that penetrates through the joining and edges may also encourage molds growth.
No Steam Cleaning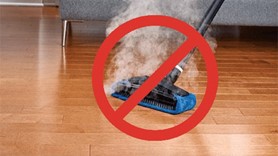 If you have the habit of using steam cleaning to sanitize your flooring, you must give it up immediately although it is very useful when you can clean, sanitize and dry quickly all at once without using chemical cleaners. The steam vapor over 90°C with the moisture can cause issues like warping, edge cupping, bending, and bubbling of floor plank that are beyond repair.
SPC Flooring Polish Usage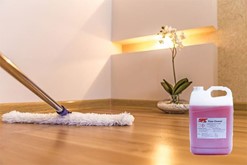 Polishing your floor can help to maintain a glossy look. Just follow the simple steps here but beware of not overdoing it.
Firstly, sweep the floor to remove debris and dust.
Mop it to remove stains
Follow the polish instructions to start polishing your floor.
Stay away from Direct Heat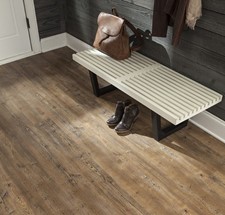 The majority of individuals may be unaware of this. Heat is a problem with SPC flooring.
Any direct heat from matches, heating appliances, or cigarette butts might scar or harm it. As a result, support heated surfaces with rugs or mats that do not come into direct touch with your SPC flooring.