You are ready to do that remodel you have always dreamed of or flip that house that is been on the market for months. Getting the scoop on the latest SPC flooring trends will help you start your project the right way.
We have got all the hottest trends along with our predictions on how long these trends will last to help you make the right choice.
As technology advances, SPC flooring gets closer and closer to natural wood and stone looks. Decorative patterns are gaining in popularity as well. Even better, all this beauty comes with no extra work. SPC floors involve less upkeep and maintenance because they're easy to clean.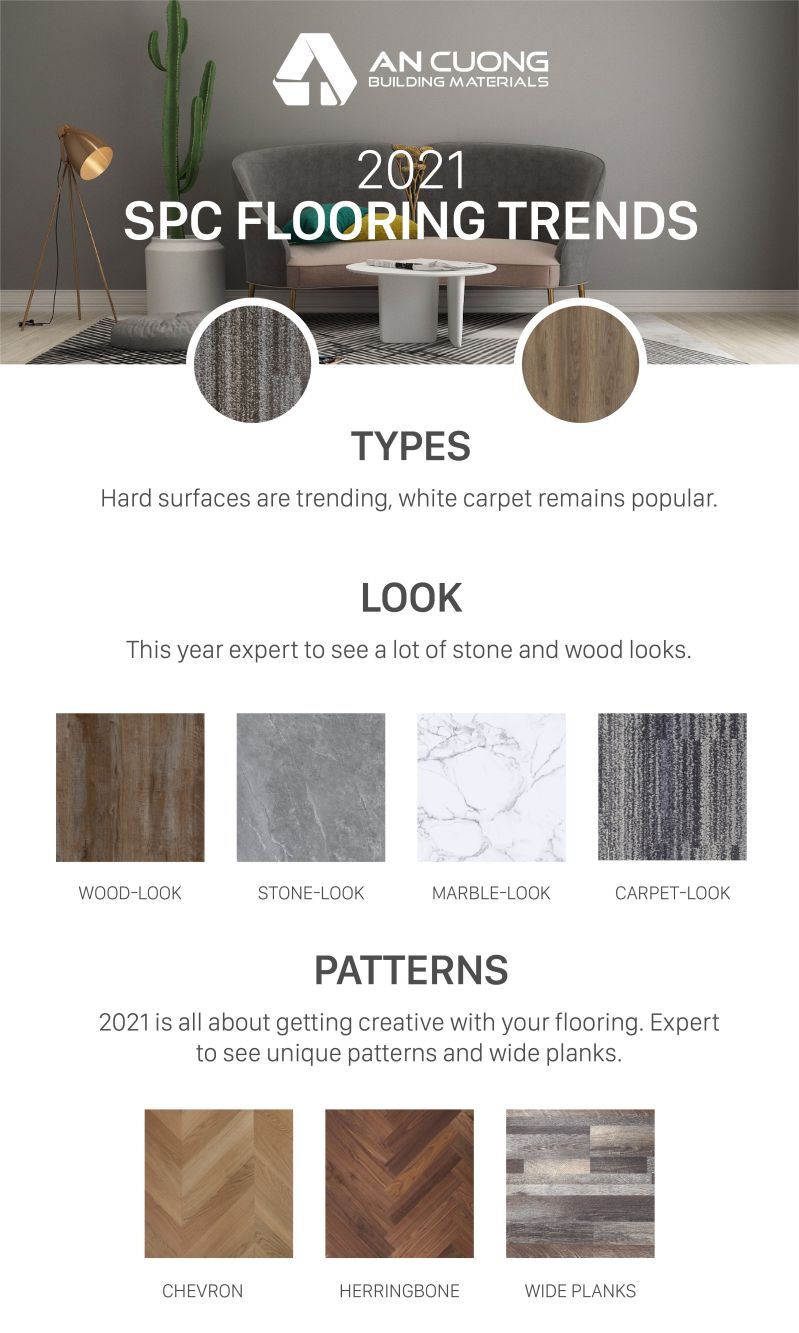 Some of the top SPC flooring trends in 2021
Waterproof SPC rigid core flooring: 100% waterproof and even more durable than WPC vinyl. SPC rigid core flooring has it all.
Wood-look SPC Flooring: The classic wood look is even more realistic, with embossed textures and high-end visuals.
Stone-look SPC Flooring: Get the look of gorgeous natural stone, including marble, limestone, travertine, and more.
Decorative vinyl flooring: Trendy decorative patterns like stained glass, trellis, and geometric designs are becoming more popular.
Will the vinyl flooring trend last in 2021 and beyond?
Absolutely! SPC flooring is durable, warm, resilient, and stylish. This is the go-to flooring option for many people, and it will remain that way for decades to come.