If you own a small business or you manage a business' renovations, and it's time to upgrade your look, you might be wondering which type of flooring is best for you.
You've seen SPC flooring, but you wonder, Can An Cuong's SPC Flooring be used in commercial applications?
Yes, It Can!
An Cuong's SPC flooring can absolutely be used in commercial applications. Known for its durability, SPC flooring is actually ideal for commercial use. Keep in mind that the wear layer is what determines the durability of SPC flooring. When installing in commercial settings, look for the highest wear layer to assure maximum durability. It is also recommended that you get a thick SPC flooring too. While this doesn't have much to do with the durability, it is very helpful to the stability of your floor when it's thicker.
An Cuong's SPC flooring has a wear layer thickness of 0.1-0.7mm for durability over 20 years. This layer is based on the urethane layer which protects the floor scratches and stains resistance. In addition, they keep the floor looking original for longer and providing a finish that doesn't require much maintenance.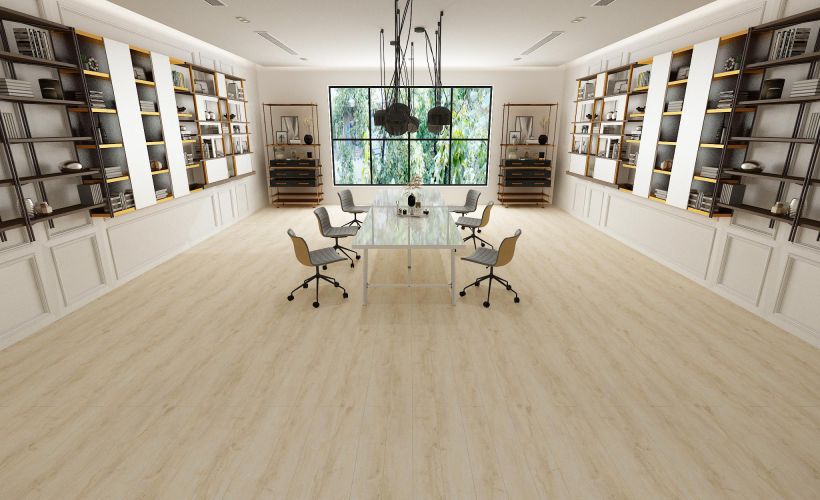 Are There Other Advantages?
Yes, the moisture resistance of SPC flooring is one of the greatest advantages. In commercial applications especially, minor moisture exposure can occur.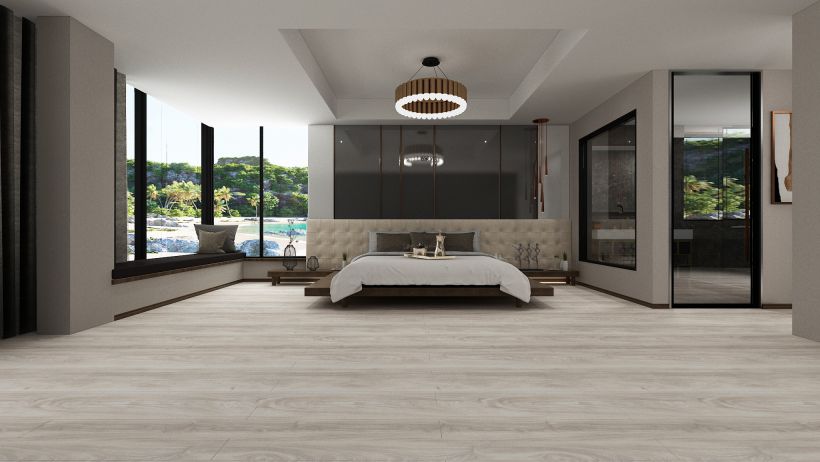 With An Cuong's SPC flooring, you don't have to worry about the flooring getting destroyed. Even in the worst case scenario of flooding, SPC flooring can be uninstalled, dried, and reinstalled like new. SPC flooring is becoming a very popular flooring solution in commercial spaces as it offers the beauty of wood, stone, carpet, with durability and resistance far surpassing laminate and hardwood.