Absolute waterproof ability, anti-warping, and mold resistance are the outstanding features of AnPro Floors, which traditional flooring materials such as industrial wood floors, wood floors … cannot meet water-resistant ingredients
Using waterproof raw materials
An Cuong floor structure consists of 5 layers, with the main component being SPC hardcore – made from superfine stone powder and high-class plastic, ensuring waterproof. You do not have to worry about moisture or spills in daily use. Plus, it's resistant to moisture in places with high humidity, like the kitchen.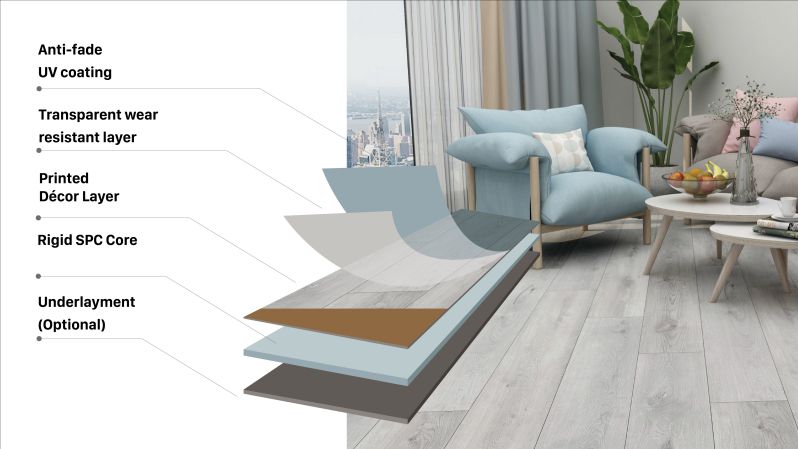 The Unilin Locking technology
An Cuong's SPC floor is a locking floor using Unilin (Group of Belgium) locking lock technology. Unilin locking makes it easy to install without the use of glue. In particular, the locking is designed with evenly distributed tension and tight construction to help eliminate worries about the floor warping or creating gaps between the slabs. When moving on the surface, it feels smooth and true like a natural wood floor.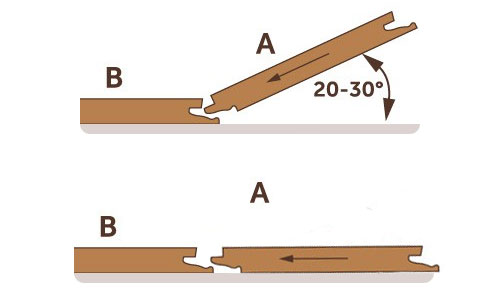 Is An Cuong's SPC floor slip?
An Cuong's SPC floor has high friction, improving anti-slip performance when it meets strict international standards such as CE, SGS. As a result, the product is safe for families with children and the elderly.
With a variety of wood and stone patterns, continuously updated according to interior design trends, An Cuong floor is suitable for every space from the living room, bedroom to the kitchen.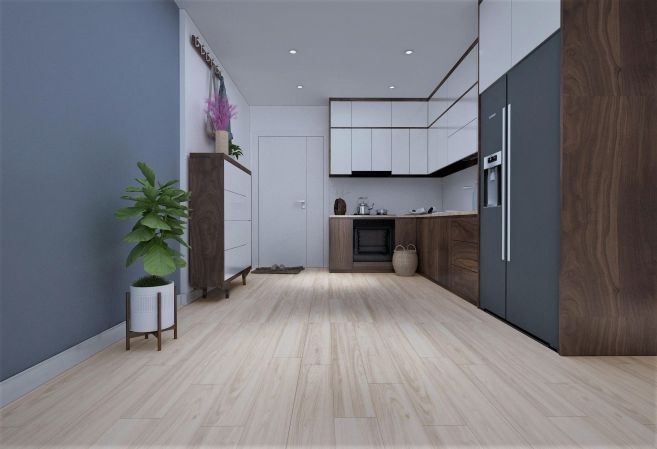 An Cuong's SPC Flooring applications
Not only absolute waterproof, but An Cuong floor is also suitable in commercial centers such as supermarkets, shopping malls, gym-fitness centers, schools, hospitals … areas with traffic large thanks to high strength and good abrasion resistance.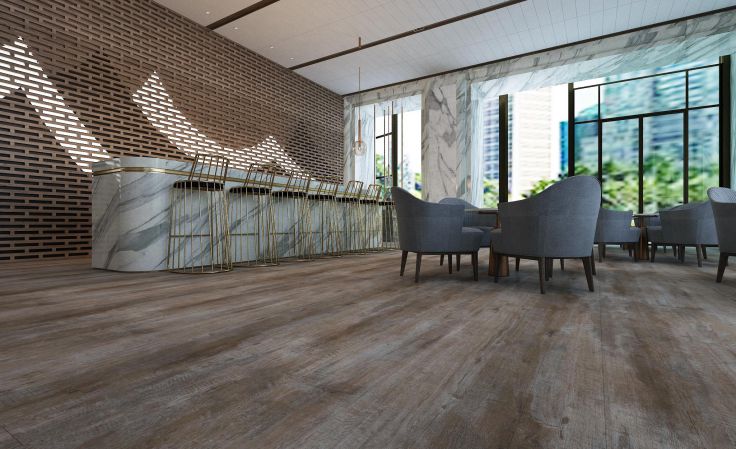 An Cuong flooring is stable and has very low shrinkage, so it absolutely cannot be warped or stretched by sudden and continuous temperature changes like in the environment and climate in Vietnam. For coastal hotels and restaurants, An Cuong flooring is the best choice!
Finally, the right price is the key factor that helps An Cuong floor be chosen by many investors and customers.
With designs that suit your taste, good quality, and manufactured by synchronous equipment system, closed process, An Cuong's SPC floor will be the best choice when you are looking for flooring products for your living space.