Most gyms are all about freedom of movement and healthy activity, so you don't have tons of décor to pick out!
Use this guide to learn more about gym flooring for your space. We've got gym SPC flooring with the wood grain so you can finally have that gym you've always wanted.
Choose the Right Flooring for Fitness and Group Exercises
Designing a gym for a high school, college, or group exercise space means taking unique needs into consideration. Here are some of the things you need to consider when choosing to floor for your gym:
What activities will take place in your gym? Are you designing a gym for basketball or you creating an all-purpose gym for your community? Knowing your needs before you begin is essential.
How will the flooring material impact your intended exercises? A gym designed for high-impact circuit training may require different flooring than one set up for a senior's exercise group, for example.
Utilize colors, patterns, and textures in your flooring to create an inviting workout space. Mixing and matching different wood tones and types is one easy way to do this while creating solid, consistent flooring underfoot.
Home Gym Flooring Options
Having access to a home gym means that you can exercise on your schedule without commuting to shared gym space. You'll also have the ability to easily exercise and do fun physical activities with your family.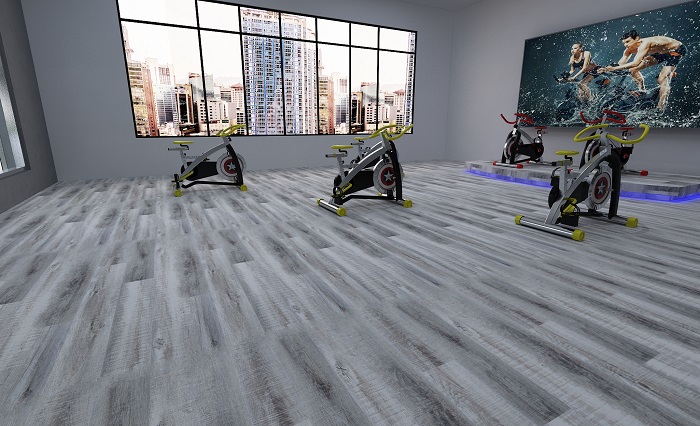 Below, you'll find some of the best home gym materials on the market. They'll all make excellent home gym floors when installed correctly.
Best Versatility: Rubber
Rubber is a popular home gym flooring material around the world.
Rubber is comfortable.
Rubber is relatively cost-effective.
You can do a wide range of workouts on rubber.
The best choice: SPC Flooring Wood Grain
The cost of natural hardwood can be high in a gym space. While it may be essential for a collegiate-level basketball court, natural wood isn't always required for a community gym or home environment. In fact, you can still get the look with a reduced cost by choosing SPC Flooring Wood Grain.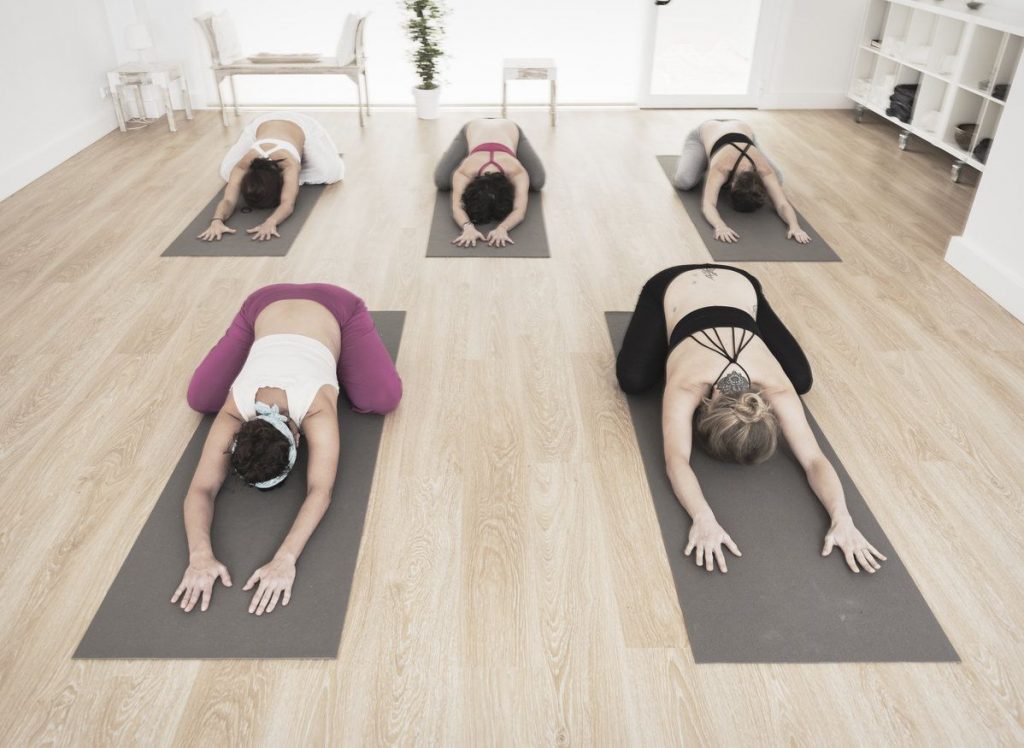 SPC Flooring is strong and supportive while also offering a few other benefits which its waterproof and won't warp if the humidity changes, which may be important for spaces where you don't utilize air conditioning.
In particular, SPC Flooring wood grain is also an ideal material if you're looking to create a gym that's visually appealing. Mixing and matching different wood tones is easy, giving you lots of visual depth.