When comparing SPC flooring and laminate flooring, many homeowners think they are similar in price, durability, and easy installation.
However, you may be surprised about the differences between these two products. Join us to find out shortly.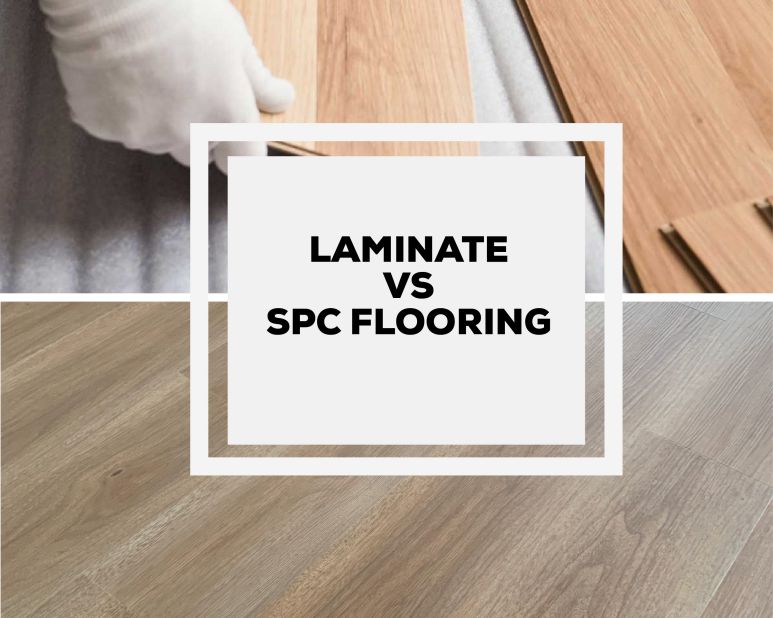 Price
A Cuong's SPC flooring and laminate flooring are both reasonably priced, consistent with product quality, and not too expensive.
There are many types of laminate flooring and SPC flooring at similar prices.
If price plays a role in your decision keep reading as both the laminate flooring and An Cuong's SPC flooring are similar when compared from a price perspective.
Appearance
Both floors are available in many colors and designs to choose from. However, An Cuong's SPC Flooring is more diverse.
Laminate flooring is only diverse in wood grain; colors, natural patterns, beautiful but not sharp.
With advanced technology, An Cuong's SPC Flooring has made outstanding upgrades in both appearance and feel.
SPC Flooring has patterns that look natural wood, stone, or carpet patterns with sharp colors and patterns that look real.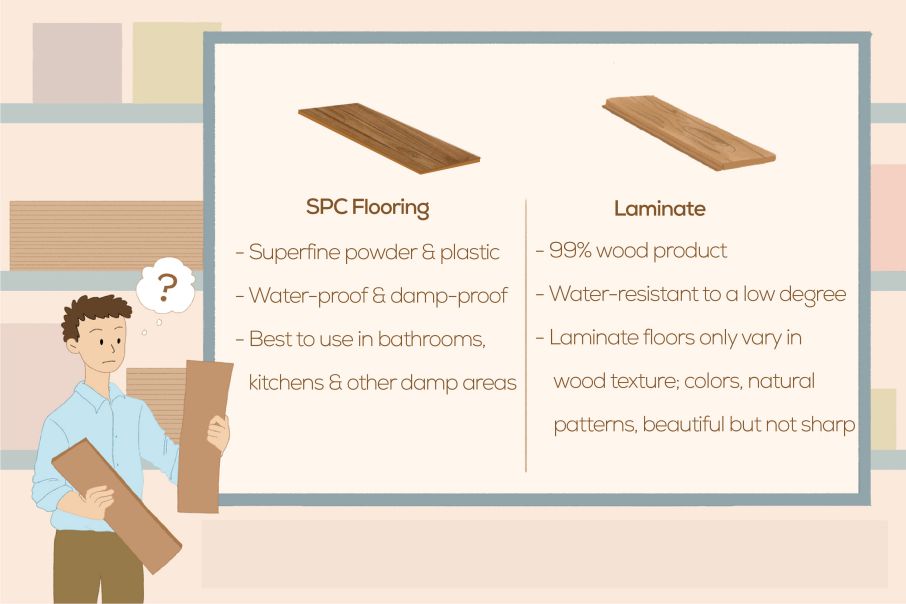 Durability
Both floors are manufactured from durable materials using modern manufacturing processes. However, AnPro flooring is a synthetic material while laminate flooring is a wood humus product.
This is an important difference in moisture resistance.
An Cuong's SPC flooring is a plastic compound floor type that elastic ability, waterproof, moisture resistant, and prevents termites. It is a perfect flooring material for use in the kitchen, bathroom, and laundry room.
While laminate flooring is resistant to water to a low degree, it can be damaged with excessive temperature and humidity changes. In particular, easy to be attacked by termites.
Cleaning and maintenance
Both An Cuong's SPC Flooring and laminate flooring are cleaned using the same process with water and a damp mop.
Simply cleaning regularly and treating stains immediately to keep floors more durable.
No need added chemicals or oils to look durable.
If cleaning is a concern in your home, laminate flooring or An Cuong's SPC flooring will be easy for you to use and maintain.
Hopefully, with the above information, you will have a choice of the best and safest products for your family.