In choosing a new floor for your home renovation, you may need to keep in mind that your elderly relative is living with you. An important question you may ask is "Is SPC flooring anti-slip?".
Yes, It Is!
SPC flooring is the ultimate anti-slip flooring solution. The resin-coated and textured surface makes this an anti-slip and very durable surface, and the nature of SPC flooring gives it a rubber-like surface. This makes SPC rigid core flooring the ideal floor for busy spaces, homes with children and pets, and areas that are prone to moisture exposure – which can lead to nasty slips and falls.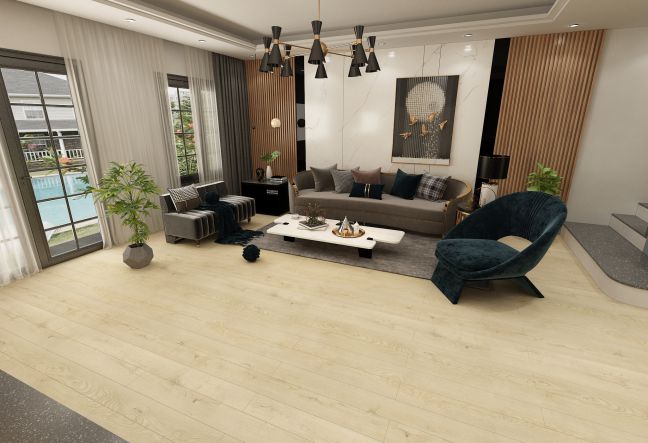 Especially, The Look of Hardwood
Not only SPC flooring is anti-slip, but you also enjoy the warmth of the surface and its stylish look as wood, stone, and even tile!
Installing SPC flooring in a home or business can be extremely beneficial, especially to those who have kids, living-in seniors, or use wheelchairs, scooters, and other types of mobility devices. SPC floors with a higher wear layer are very sturdy and are able to withstand the extra wear and moisture exposure.