We all know what we want in our salons and spas: a quiet place to relax and rest without worries about sanitation and cleanliness, especially in the era of the COVID-19 (coronavirus) pandemic. So what's the best flooring option for your spa or salon right now?
In the modern world, there are lots of options for cleanliness and ease of maintenance factors that most salon and spa owners want. But there are only a few options that are easy to install, inexpensive to maintain, beautiful, durable, and available at direct from the manufacturer pricing. Sealed concrete, linoleum, ceramic tile, and other options abound, but only a couple of types of flooring meet all the criteria above – and are naturally antibacterial to boot!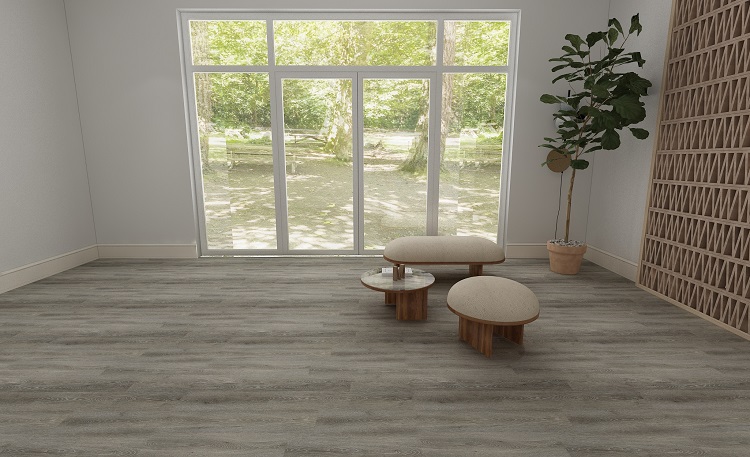 Stone plastic composite flooring (SPC), also known as luxury vinyl planking (LVP), is made from a blend of vinyl and ground limestone. That blend makes it durable, hard to dent, long-lasting, and available in a variety of natural looks including stone and wood aesthetics. It's 100% waterproof, easy to clean and maintain, and naturally antibacterial!
SPC Flooring is simple to install for any salon or spa need. It simply clicks together and drops into place with the additional sound-dampening underlayment. (Since so many spa and salon clients are looking for peace and quiet, we recommend investing in the underlayment for their comfort.)
SPC flooring is 100% waterproof, ideal for all the water in salons and spas. The customer lifts her wet head too soon or walks dripping from the shower to the hot tub? SPC flooring can take all of that and more! It's naturally antibacterial, which makes it ideal for the hot, humid environments of salons and spas.
Many potential visitors avoid visiting spas and salons for fear of bacterial contamination from the facilities. Especially in the era of the COVID-19 (coronavirus) pandemic, it only makes sense to use the best flooring to alleviate fears of virus exposure while still maintaining a gorgeous, luxurious aesthetic that will help clients feel that they are in the highest level of indulgent venues.