Deciding you want to upgrade your floors is easy, but picking which type of flooring is right for your home can be more complicated. If you go with SPC flooring, however, you can rest assured you've made a smart choice. SPC floor is very durable, so it's great for busy homes with heavy foot traffic. It's also easy to keep clean and maintain. Also, its waterproof makes it an excellent match for just about any room in the house, including kitchens, bathrooms, and laundry rooms. It's also comfortable to walk on and doesn't get icy cold in the winter.
One of the biggest advantages of SPC flooring is the inexpensive cost. It's much more affordable compared to premium flooring choices, so you'll save big by choosing SPC floor for your home. If you want to save even more money, you can consider installing your new SPC floors on your own rather than hiring professionals to get the job done. Not sure if you're up to the task? Here's everything you need to know to decide whether pro or DIY installation is the right fit for you.
Measure the Space
Calculate the total floor space by multiplying the length by the width in feet. You may need to break the room up into sections if space is not perfectly rectangular.
Use the total square footage to determine how many SPC planks you need. Some homeowners like to order a bit extra to accommodate for potential mistakes along the way.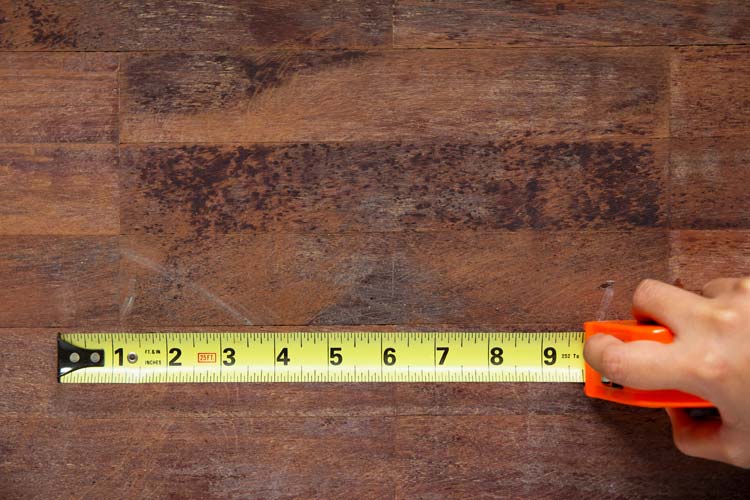 Do You Know What Tools to Use?
Unlike some other types of flooring, SPC Floor doesn't require any specialized tools. Most of the items you'll need to get the job done are either already in your garage or available for an affordable price from the local home improvement store. The following are the essential tools for DIY SPC flooring installation:
Tape measure
Pencil
Carpenter's square
Utility knife (preferably with an angled blade)'
Rubber hammer
Consider the Various Installation Methods
SPC Floor can be installed in many different ways. It's always best to use the SPC flooring installation method the manufacturer recommends. Before picking out which vinyl you want, it's helpful to understand how each method is applied:
1.Herringbone pattern
The herringbone is one of the most classic patterns, after splicing like a wave, it slowly flows.
The install method can also be changed in different ways, depending on preference.
2. Chevron pattern
This can be said to be an upgraded version of the herringbone parquet, and there is no big difference, just the shape is similar to a diamond, while the herringbone parquet is rectangular.
3. Wide Planks
SPC Flooring is installed over existing floors. Using an interlocking system that snaps the planks together as you install.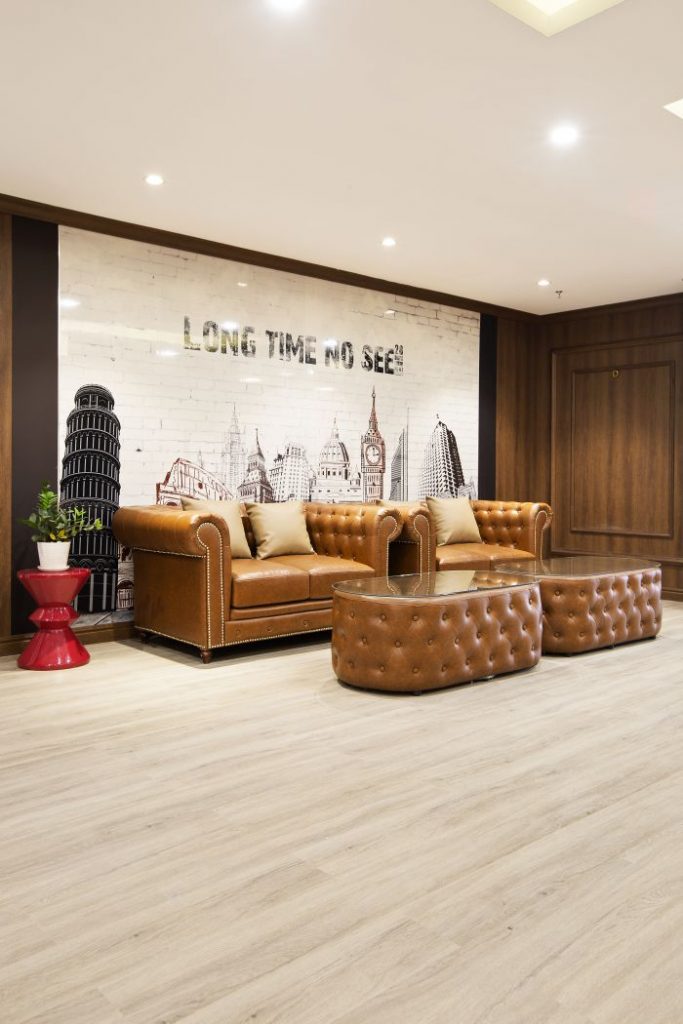 The most popular options for DIY SPC floor installation are the wide planks method. These installation methods are quick, mess-free, and easy for homeowners to complete without the assistance of professionals.
If you love a good DIY project, SPC flooring is an excellent choice for your home. It is considered one of the best flooring options for do-it-yourself installation, and you don't need to be particularly handy to get the job done right. If you prefer to have pros complete the installation, the good news is that it shouldn't involve sky-high labor costs because of the quick and relatively easy installation.