As part of a series of events in response to World Green Building Week, the Vietnam Green Building Week 2020 event was organized by the Ministry of Construction and United Nations Development Program (UNDP), Global Environment Fund (GEF).
The event has participated by nearly 1000 delegates from ministries and provincial authorities; national and international organizations, experts; construction project owners and operators; construction consulting entities, manufacturers, importers and exporters distributors of energy-saving and environment-friendly products, building materials, equipment and technologies; research institutions, universities and other related stakeholders.
AnPro is honored to be a part of the event, and in conjunction with professional units, businesses jointly conduct the Workshop on Green Building Materials and Energy Saving. In particular, AnPro brought to a space to display green products to introduce to visitors.

At the event, AnPro booth of An Phat Holdings welcomed Mr. Le Quang Hung – Deputy Minister of Construction; Ms. Sitara Syed UNDP Deputy Resident Representative in Vietnam and many guests came to visit and learn about the product.
AnPro products were highly appreciated by visitors for quality, safety, environmental friendliness and, the potential to replace other traditional materials such as wood, industrial wood …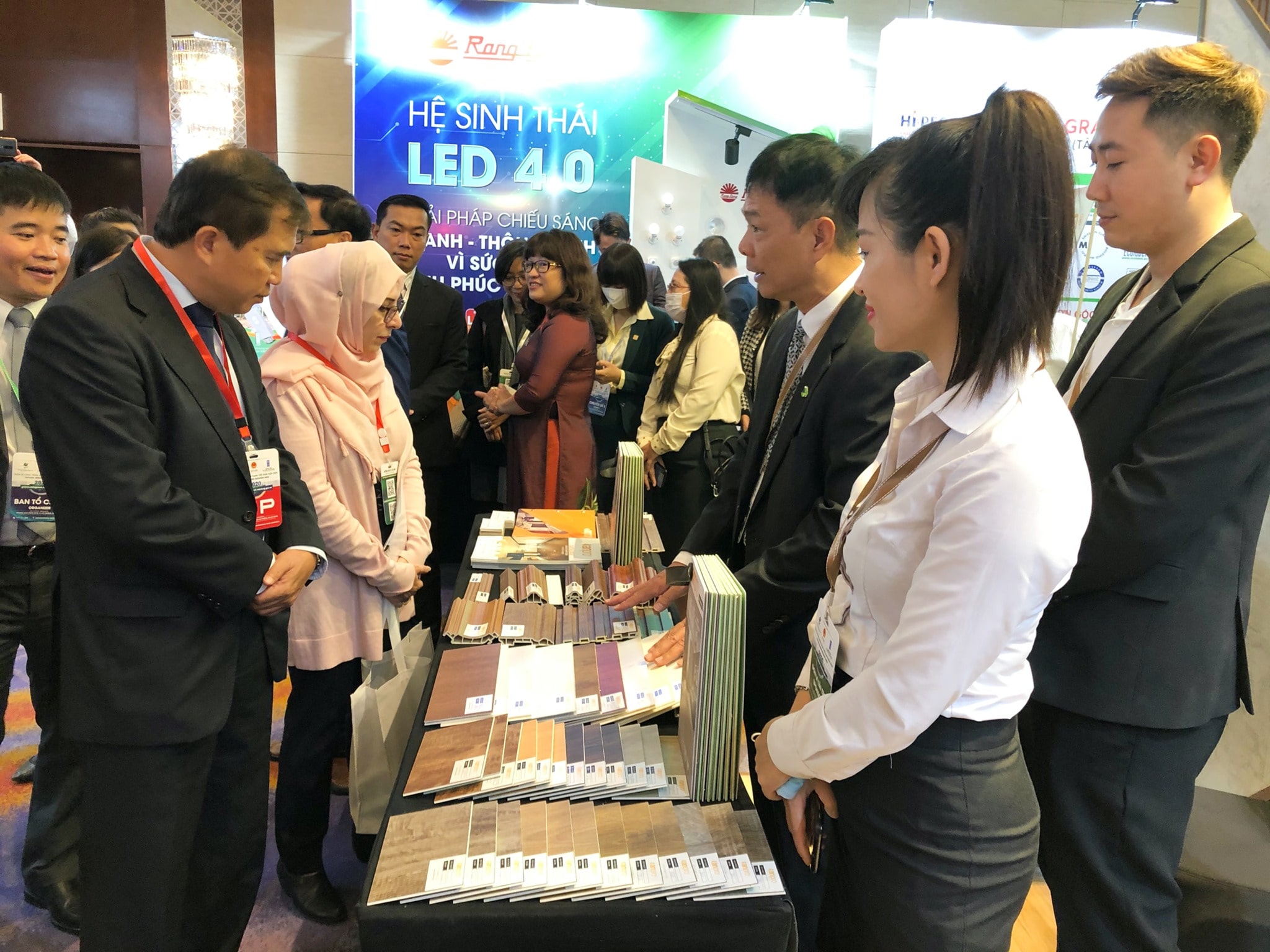 Also during Green Building Week, at the seminar "Green building materials and energy-saving", AnPro representative – Mr. Mai Van Dong (General Director of An Cuong High-Tech Building Materials Joint Stock Company, belongs to An Phat Holdings) had an experience sharing "Development of green materials for coastal and coastal projects".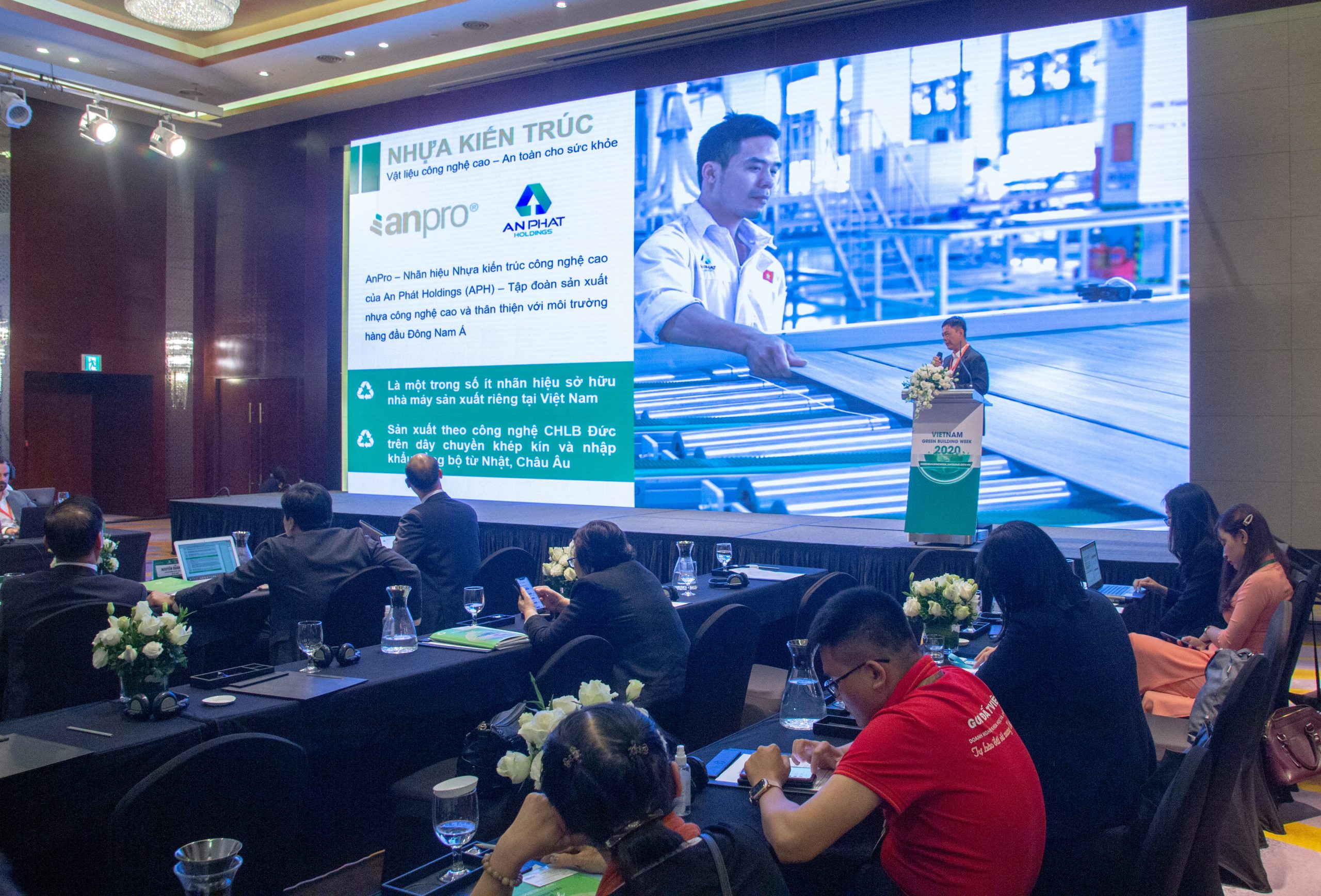 AnPro is an architectural plastic brand belonging to An Phat Holdings Group, specializing in manufacturing products such as AnPro SPC Flooring, PVC wall panels, decorative 3D paintings, ceiling panels.
With the advantage of product research and development from the parent group, AnPro manufactures interior products with ingredients from superfine stone powder and PVC plastic.
Our products using UV coating which helps anti-fading, anti-peeling, and high durability suitable for the Vietnamese climate, especially in coastal areas.
In addition to wood style, AnPro has modern design paper and leather patterns for a more beautiful, elegant, and comfortable home space.
In particular, AnPro is one of the few brands that owns the only high-tech automatic machinery system in Vietnam with automatic material weighing, loading, unloading and packaging robots. This is a closed operating system which prevents dust generation, ensuring a clean and safe environment for production and workers' health.
Some other photos at the event: