SPC luxury rigid core flooring is one of the most popular types of flooring today. With the application of modern technology solutions, An Cuong introduces hi-tech click lock vinyl flooring model with many outstanding advantages and reasonable prices.
1. Product details
Structure
UV Coating: Enhances the clarity of the vein film, resists fading.
Wear layer: Minimizes impact or deformation. For durability over 20 years. Widely used for residential areas, shopping malls, especially areas with high traffic.
Decorative layer: Modern design based on the most popular models on the market today. The film thickness is 0.5mic
Rigid core layer: Made from superfine stone powder and high class plastic
Underlayment (Optional): Enhances the floor's grip and fit with existing surfaces for a softer feel
Origin
Our products are manufactured according to the most advanced and modern technology in the world.
The factory is located in An Phat Industrial Park, Hai Duong City, Hai Duong Province.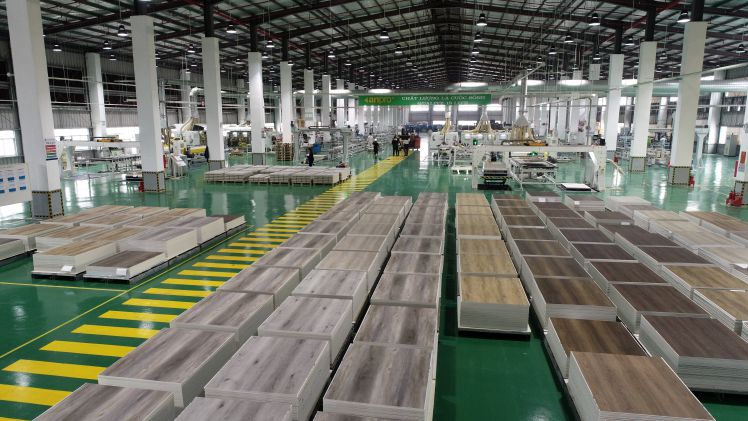 Color
Diverse colors from light, natural to dark tones to meet the high demand of the customer.
2. Outstanding advantages of the product
– Protecting the health and being environmentally friendly
The components of the product do not exhaust formaldehyde, which is not toxic to human health, so it is often used in the interior. The surface coating of the product is hot-glued, firmly fixed, with no peeling, no staining, no mildew. SPC rigid core vinyl flooring products can replace resources such as wood, natural stone…
– Fire resistance, anti-insect, and anti-termite
SPC flooring products are 100% waterproof. Besides, the product had the ability anti-flame effect, effectively preventing the spread of flame. SPC flooring is made by PVC high-class and superfine stone powder, which helps to prevent the development of termites and improve the lifespan of products.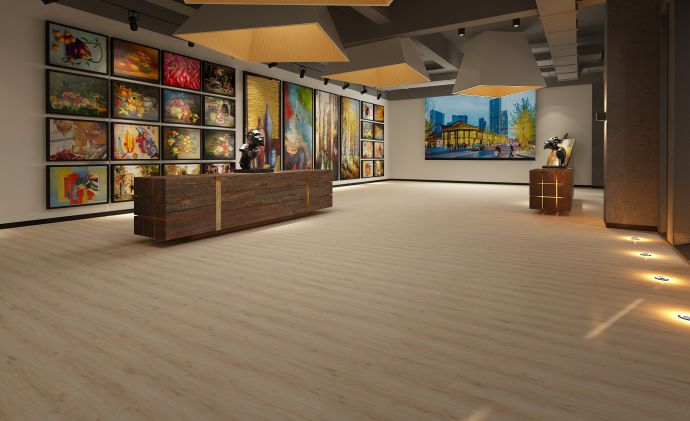 – Anti-scratch, anti-slip, anti-mold
Unlike natural stone products, SPC flooring is anti-slip and has high scratch resistance compared to natural wood products.
The film surface coating of the floor with a thickness of 0.5 mc is used today's most advanced "smooth surface" technology, creating rigidity and high strength for the product.
SPC flooring products do not warp, deform at normal use temperatures from -10°C to 45°C
– Easy to clean, easy to clean
The product is very resistant to dirt and dust, easy to clean without having to use detergent to clean.
– Meet diverse interior design styles
With a variety of models, An Cuong's SPC clicks lock floor meets a variety of design styles and interior spaces.
– Easy to install, disassemble, and saving costs
SPC flooring is light in weight, so it is easy to install which the locking can be removed and used for the new building, and can be used for a while longer.
– Lifespan up to 30 years
The average use time of vinyl flooring is about 15 – 20 years. But if well maintained, regularly cleaned, and used carefully, the lifespan will be up to more than 30 years.
3. Warranty
We have a separate warranty policy for each type of product per product conditions and standards.
Follow details here: https://ancuongflooring.com/warranties