As with any major project, there are certain things that are advised to do and others that should be avoided. Knowing these before you start your project will help you have the best results.
SPC flooring is a waterproof type of floor. It's one of the reasons why it's so popular in both homes and commercial spaces. Still, there are things that can happen to cause damage to the material and diminish the quality of the installation. The key is to keep these in mind throughout your project so you don't make any costly mistakes unintentionally.
SPC Installation Dos
Do lay a piece of scrap SPC Flooring before installation to check for moisture in the subfloor
Lay one piece of scrap SPC for three days. If the tape comes up easily, you'll know your floor has too much moisture for a SPC flooring install. This is highly important for concrete subfloors.
Do acclimate your floor and room
Keep the room at a normal temperature for at least 48 hours before installation is set to begin and let the SPC flooring acclimate in this temperature.
Do leave an expansion gap for click-lock SPC
Click-Lock SPC need an expansion gap to expand and contract as a floating floor. Use shims or spacers along the perimeter walls about 3-5mm.
Do check your subfloor with a level
Lumps and dips are hard to see with the naked eye. Check for any subtle lumps or dips that you can solve before installation for better results.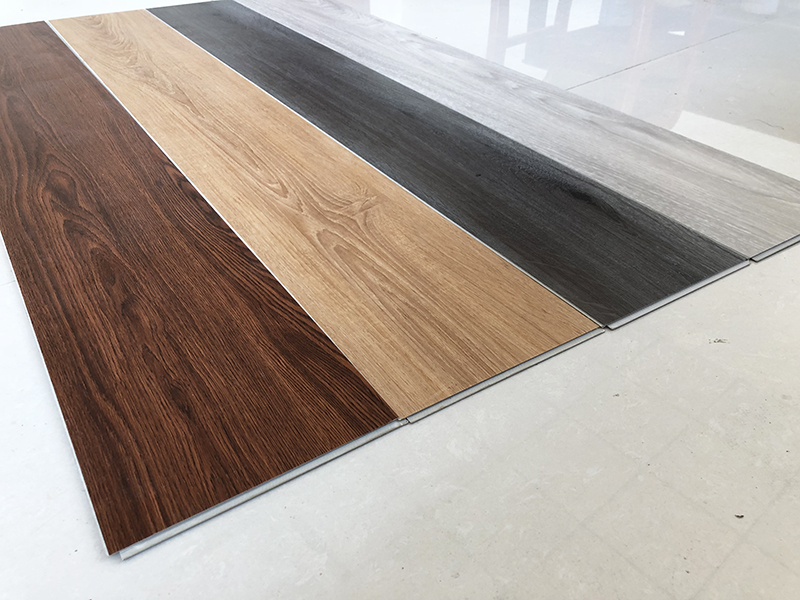 Do read your manufacturer's instructions
Every manufacturer has their own recommendations about what to use to seal in the flooring and how to keep it clean. Read these before using any chemicals or treatments.
Do use non-staining doormats
Not using a doormat could cause you to drag in dust, dirt and debris to your work site. This is also a good tip for after your flooring is installed so you don't drag potentially harmful debris into your home and onto your SPC. Mats should be labeled "non-staining". Rubber may discolor SPC flooring.
Do clean up spills immediately
Although SPC floors are moisture proof, standing water can cause mold and mildew to grow.
Find out the steps of SPC floor installation guided by An Cuong's team!
SPC Flooring Installation Don'ts
Don't forget floor height differences
If you're ripping out an old flooring, such as tile or hardwood, you will probably have a gap between your door jam and the floor. This is because most floors are a little taller than SPC. Ask a flooring expert about transitions to go from room to room.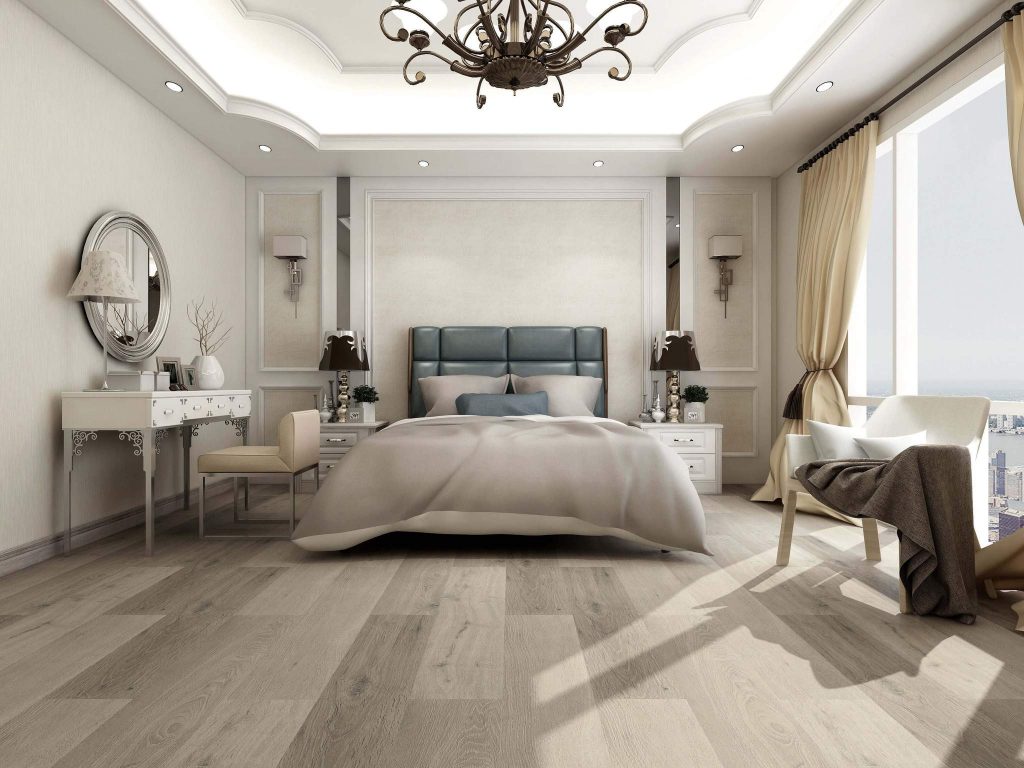 Don't hammer planks
Some installers hammer in planks to get them as close as possible to the surrounding SPC. This can harm the SPC Flooring. Instead, use a pull bar and hammer that instead. This will accomplish the same task without harming the floor.
Don't use a beater bar when you vacuum SPC
This can cause scratching and other damage to your floors. The same is true of any abrasive cleaner.
Don't slide heavy furniture over your SPC flooring
Instead, use furniture coasters to move furniture easily and without damage.
Don't use adhesive not approved for SPC tile installation
Check manufacturer instructions for selecting the right kind of adhesive.
Knowing what to do and what not to do during a SPC flooring installation is critical. With these tips, you're sure to have a quality installation and floors that'll last for years to come!