You only get one chance to make a first impression. In most commercial settings – whether it be healthcare, hospitality, education, or even retail – the first area people encounter is the lobby. This makes design of the lobby an especially critical component of any new or renovated flooring project.
Lobby flooring serves a multitude of purposes. From an aesthetic perspective, it welcomes visitors to a space and communicates one's brand or mission. In terms of performance, lobby flooring must be versatile, durable and up to the aesthetic standards previously mentioned. A balancing act for sure, but one that can be elegantly achieved with luxury vinyl flooring.
To help in the selection process, here are some of the benefits of SPC Flooring for lobby and lounge area design.
05 reasons choose SPC Flooring for Lobby Area
#1 SPC Flooring is High-Traffic Flooring
No matter the industry, lobbies all tend to be high-traffic areas. Whether its visitors, employees, deliveries or maintenance workers, people come in and out of the lobby arguably more than any other area of a building. Therefore, the lobby flooring must be high performing and durable.
SPC Flooring is perfectly suited flooring product for entries, lobbies and atriums. SPC flooring is composed of multiple layers fused together using a unique high pressure and heat process that is then sealed with a protective layer that makes it incredibly durable and naturally scuff resistant. Paired with nearly endless design options, SPC Flooring is the ideal option for lobby floors.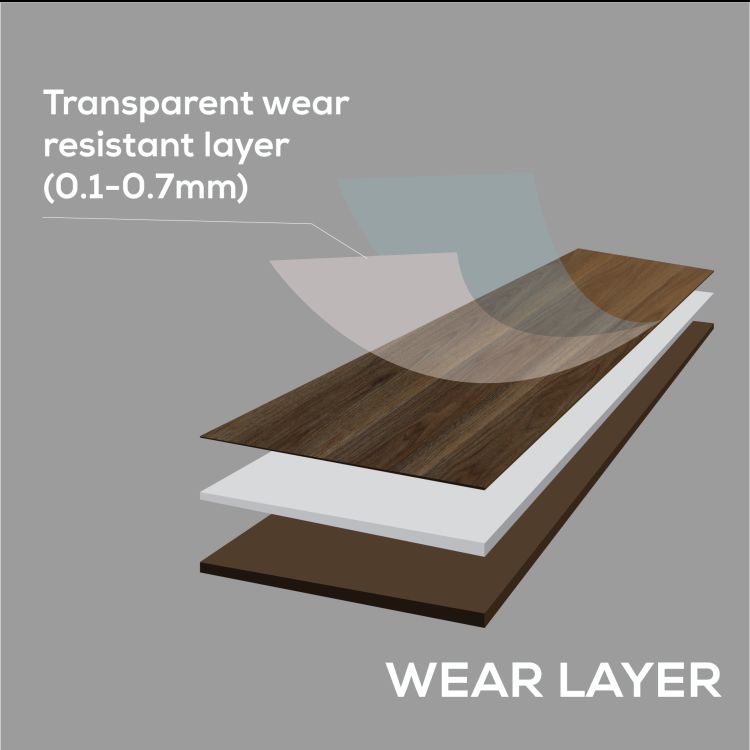 #2 Click Lock
SPC Flooring is naturally suited for high-traffic settings due to its strong construction, the click lock installation method can further enhance its durable qualities.
#3 SPC Flooring is Smooth & Flat
It's not just foot traffic that lobby area design needs to consider. Because lobbies are the primary access to any business or office, deliveries often come through – or roll through – the lobby or entry area. To help ensure the smoothest delivery possible, look for a smooth and flat flooring option like SPC Flooring.
SPC Flooring, unlike other flooring options, doesn't impose any roller resistance. This will help dollies, hand trucks, carts and cleaning equipment move freely over the flooring without damaging or scuffing the lobby floor.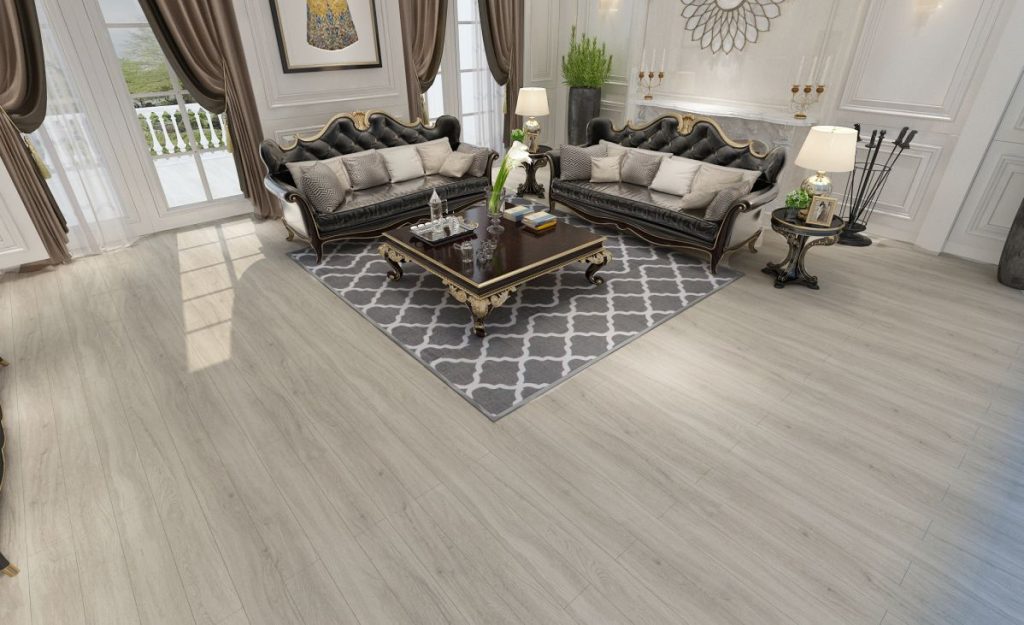 #4 It's Easy to Clean & Maintain
In addition to its highly durable construction and countless design options, another appealing feature of SPC Flooring is its ease of maintenance. You don't need harsh chemicals or wax; SPC Flooring can be cleaned with a broom or mop, using a neutral pH cleaner.
#5 Select Patterned Lobby Flooring
In pursuit of making a lasting first impression, we sometimes see designers and companies opt for an eye-catching lobby floor, usually selecting a white or very light color. While this certainly will draw people's attention, it will also show every speck of dirt, water, mud, salt, and sand brought in with people's shoes.
To get the best of both worlds, it is recommended that lobby area design incorporate more than one flooring pattern. In the initial entry area, opt for a luxury vinyl flooring solution with more design integrity and a diverse pattern to better mask any mess on the floor. As visitors move through the lobby, it is simple and aesthetically pleasing to switch to a different, complementary SPC Flooring design. SPC Flooring is intended to work and blend together, so all lobby area design visions can become reality.