The living room is often one of the most central and public rooms in the home. And although it may not receive as much foot traffic as your entrance or kitchen, the living room can still sustain its fair share of wear and tear, especially if you have children or pets.
In terms of finding a durable, stylish, and affordable flooring option for your living room, SPC Flooring is a good choice. Its durability ensures that your floors are resistant to stains and spills, and easy to clean and maintain, making them well suited to families with children or pets.
SPC Flooring is comfortable and quiet underfoot and relatively affordable when compared to other flooring options. It's also very easy to install, usually with a simple click installation system.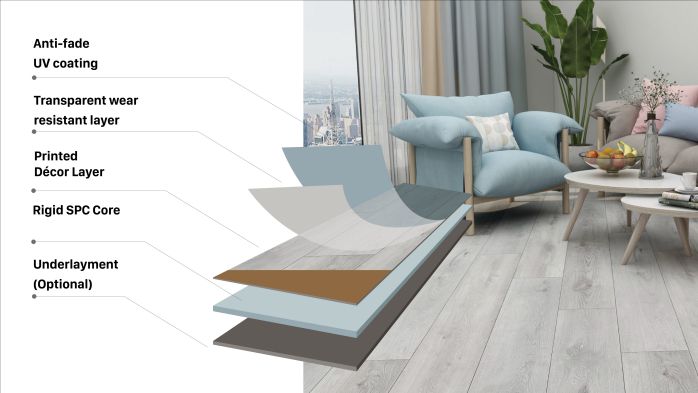 SPC flooring comes in a vast range of designs, patterns, textures, and colors, providing homeowners with the freedom to create whatever living room style they desire.
Benefits of SPC flooring in living rooms:
Comfortable and warm underfoot
SPC Flooring has good thermal properties which add a sense of comfort and warmth to living rooms.
Available in many designs and colors
Available in many designs and colors – SPC Flooring has enormous design potential, providing you with the freedom to create living room flooring perfectly matched to your design style preferences.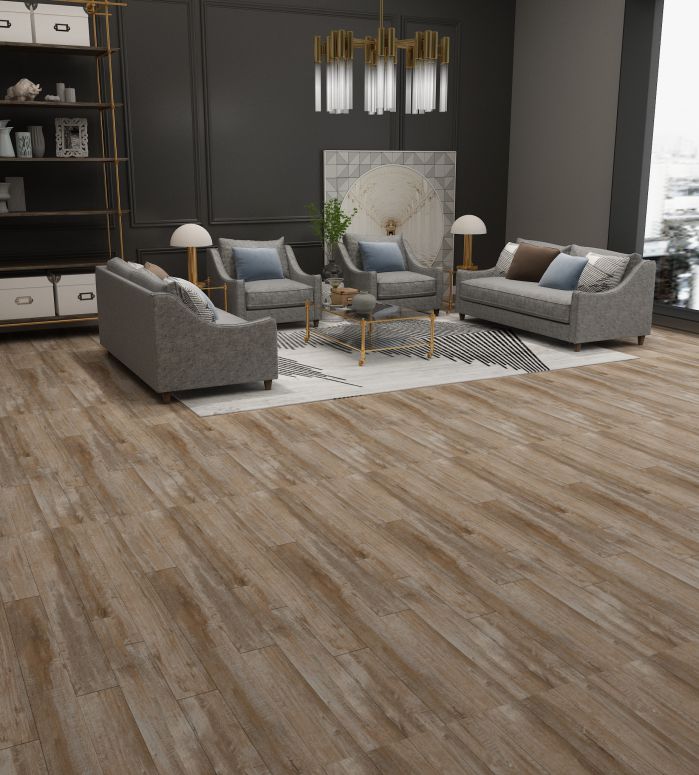 One of the most significant advantages of SPC flooring is its resistance to scratches, stains, and moisture. It can withstand heavy living room furniture and spilled food and drinks when entertaining guests are never a problem.
A simple sweep or wipe down with a mop moistened with warm water and a neutral detergent is all that's needed to keep your floors looking great.
An Cuong's SPC floors with click installation system making it one of the easiest floors to install yourself without the need for a professional.
SPC flooring is relatively inexpensive when compared to alternative living room flooring options such as ceramic tile and solid and engineered hardwood, yet offers several added benefits such as increased water resistance and ease of maintenance.