SPC wooden gain flooring is getting more and more popular with the technological advances of the product. But how do you know which SPC flooring will hold up the best? Does SPC flooring have an AC rating?
SPC flooring does not have an AC rating. However, it does have a durability measure known as the wear layer. The wear layer can range from 0.10mm (4 Mil) to 0.5mm (20 Mil). Similar to the AC rating on laminate flooring, the wear layer is the additional coating applied on the top of the SPC planks to add durability and protect the floor against scratches, stains, and scuff marks.
When shopping for SPC flooring, keep in mind that the higher the wear layer, the more durable the flooring will be. If you are installing in an area that will have high traffic, it is suggested that you choose a higher wear layer for optimal durability.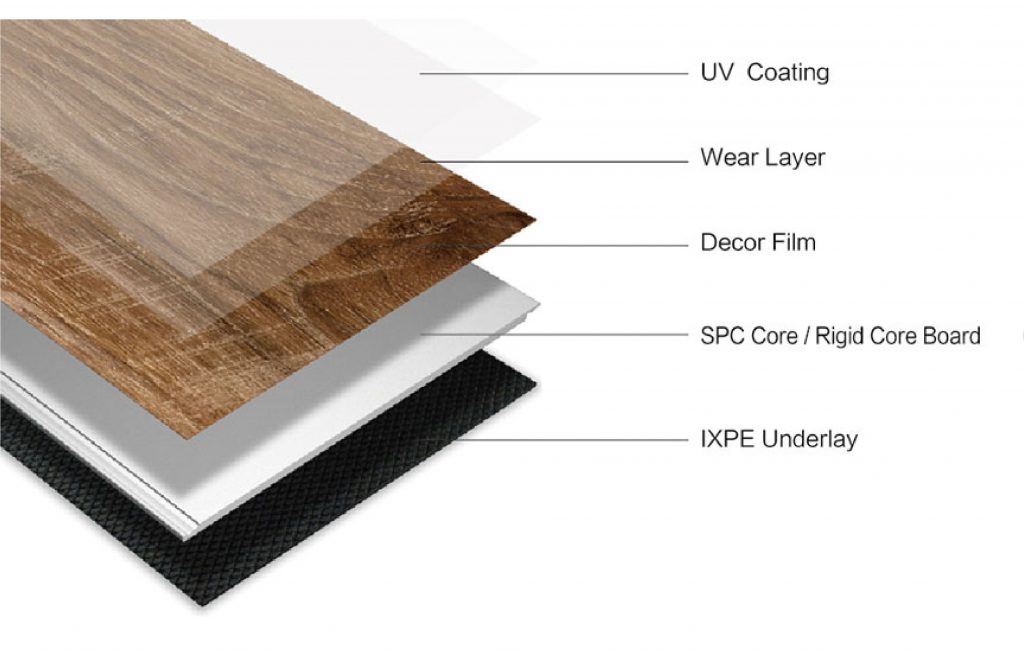 Products such as An Cuong SPC rigid core flooring is a waterproof floor with an AC4 rating.
With both AC rating and wear layer, the higher the number, the higher the durability. AC4 is a commercially rated product, as well as a 0,15mm or higher wear layer.
With new technology, An Cuong's SPC floor also has an extra UV layer on top of the abrasive layer for more surface protection.
This layer helps protect the floor against scratches and stains. Plus, they keep floors looking their original for longer, providing a maintenance-free finish.